VISCOSE CREPE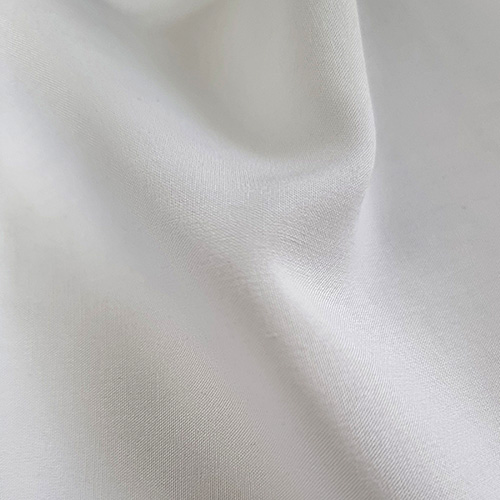 Viscose 100%
Viscose crepe is made from threads with a very wide (crepe) twine. A distinctive feature of crepe is the uneven grain of its front side. This fabric is durable, resilient and wrinkle-resistant.
Use
A great fabric for dresses, blouses, tops, sundresses, skirts, loose-fitting pants, jumpsuits.
Care
WASHING
Dry cleaning or hand washing at a temperature not exceeding 30-40°C, without bleaches, solvents or other aggressive components. It is preferable to dry satin items by spreading them on a flat surface.
IRONING
Iron at a temperature not exceeding 40°C. Do not use steam while ironing.