Satin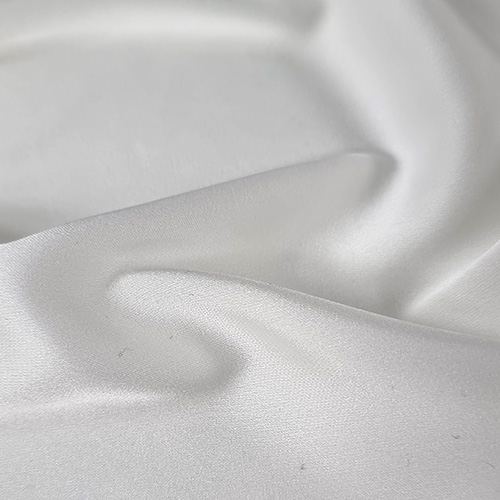 Polyester 97%, Spandex 3%
In stores, this fabric can be found under the name Armani Silk. This fabric is very pleasant to the touch, with a smooth surface and a matte sheen. In appearance and properties, it is indistinguishable from natural silk. The fabric is dense, but some colors like white, beige, or pale pink are slightly translucent. Satin drapes elegantly, it is highly wrinkle-resistant and elastic in the weft (transverse stretching).
Use
Fabric for dresses, blouses, tops, sundresses, skirts, light shorts, loose-fitting pants, elegant slip dresses, or pajamas.
Care
WASHING
Only in a delicate mode, at a temperature not exceeding 30°C. Do not use bleach or stain removers.
IRONING
Iron delicately or just let the garment dry on a hanger without ironing. Do not use a steamer.