Twill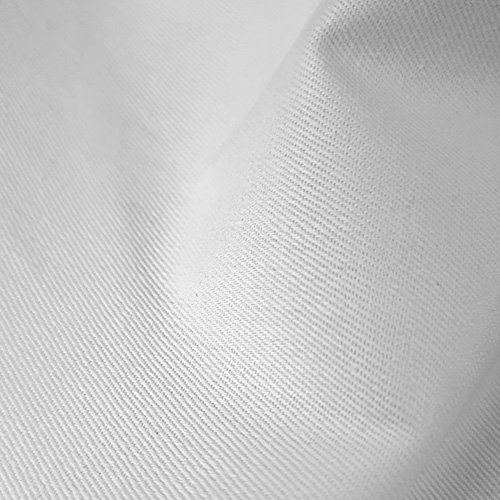 Cotton 100%
Mercerized cotton is used. The fabric surface shows fine ribs forming a diagonal pattern. Twill is notable for wear resistance and durability. It is hygroscopic, breathable, and wrinkle-resistant, it keeps its shape and does not fade.
Use
Twill is used for tailoring outerwear, trousers, jackets and even dresses; in interior design, for curtains, tablecloths, and napkins.
Care
WASHING
For colored cotton items, we recommend hand washing in warm water at 30-40°C, or machine washing on delicate cycle, without soaking. For colored items, a special Color detergent is recommended.
IRONING
Iron at a temperature not exceeding 150°C. It is better to turn the products inside out.