DEWSPO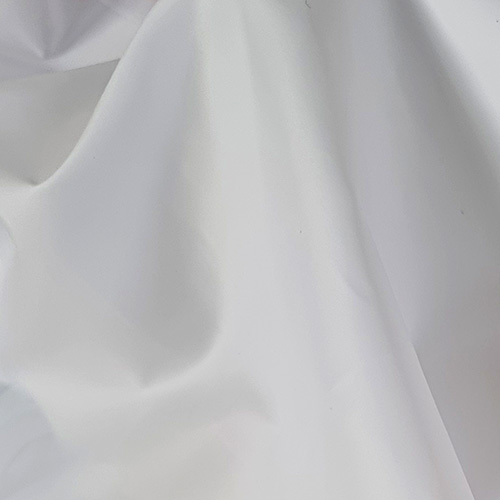 Polyester 100%
Textured synthetic fabric with a dense plain weave. Durable and lightweight fabric treated with a waterproof compound.
Use
Dewspo is used for outdoor clothing for spring and winter wear (raincoats, jackets, parkas).
Care
WASHING
Wash with neutral detergents in warm water at a temperature not exceeding 40°C, without soaking. Tumble dry at low temperature. Delicate dry cleaning may be used.
IRONING
Iron at low temperature (up to 110°C), after turning the items inside out. Do not steam!