GLAZED COTTON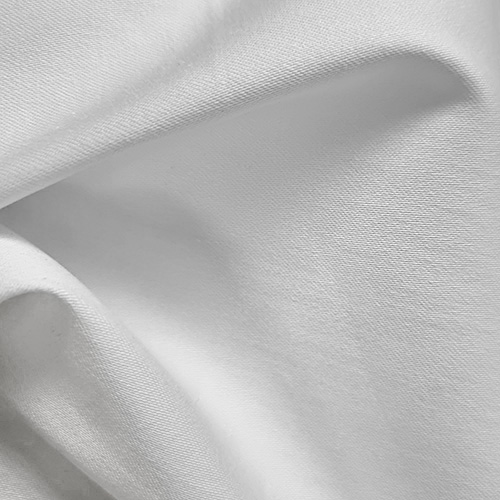 Cotton 100%
This is a dense, light and silky soft fabric with an elegant sheen. It is breathable, hypoallergenic, and good for keeping you cool. This fabric is durable and virtually wrinkle-free.
Use
Perfect for children's clothes, as well as shirts, light dresses, blouses, tops, sundresses, skirts, light shorts, loose-fitting pants, jumpsuits. Suitable for bed linen and home textiles.
Care
WASHING
Machine washable at 40°C, with bed linen, pillowcases and duvet covers turned inside out. Do not use aggressive products or spin at high speeds. Due to fine hygroscopic properties, this fabric dries quickly without wringing. It is recommended to shake and straighten the fabric before drying.
IRONING
Iron glazed cotton items at a temperature not exceeding 150°C, after turning them inside out.