Cotton Poplin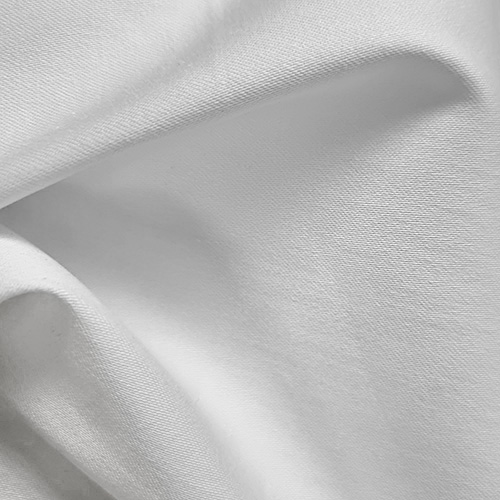 Cotton 98%, elastane 2%
The interweaving threads form elegant and delicate ribs. The fabric is soft and elastic, breathable, hygroscopic, hypoallergenic; it forms soft waves and folds.
Use
Fabric for shirts, children's clothing, light dresses, blouses, tops, sundresses, skirts, light shorts, loose-fitting pants, and jumpsuits.
Care
WASHING
For colored cotton items, we recommend hand washing in warm water at 30-40°C, or machine washing on delicate cycle, without soaking. For colored items, a special Color detergent is recommended.
IRONING
Iron at a temperature not exceeding 150°C. It is better to turn the products inside out.